Kinotrip International Film Festival
The Kinotrip International Film Festival is the biggest event in the Kinotrip programme. Curated and presented by and for young people, the annual festival offers a variety of films and events.
Kinotrip presents three days in October of films ranging in genre, content, length and country of origin. Other events include Q&As, film workshops, exhibitions, get-togethers and a party, all organised by young people, joined by members of various youth organisations.
The next festival edition will take place between 20 and 22 October 2022.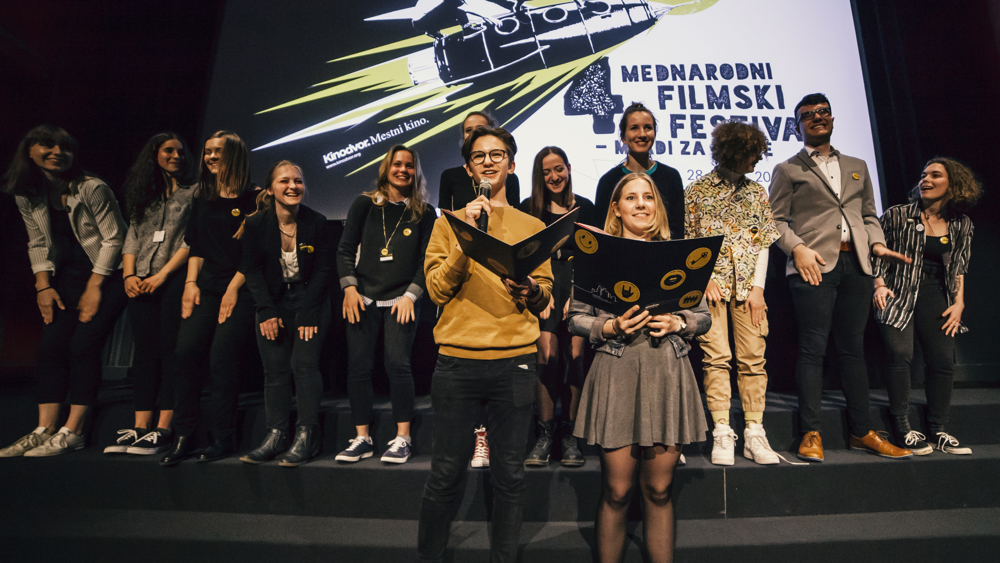 Comments from our young people about Kinotrip
"The film depicts a whole new world that we otherwise would not have been exposed to, which, I think, is also the point of the festival: to get to know the experience of other young people around the world."
– Aiko, a festival-goer, on Zhaleika (Eliza Petkova, 2016)
"The film is very insightful. We tend to think that the world revolves around us, and when you figure out that that's not really the case, you look further afield to recognise the lives of other people. The film has widened my horizons."
– Vesna, a festival-goer, on The Edge of Seventeen (Kelly Fremon Craig, 2016)
"The film makes you ponder life and why we should be forced into things we don't want to do."
– Nejc, young Kinotrip festival photographer on Peter Weir's Dead Poet's Society (1989)
"We chose a variety of films about young people – from hard-hitting dramas to comedy – with contemporary content and effective productions, in which we could see ourselves. It was also important to present the cinema as a space for socialising."
– Members of the Kinotrip Film Club speaking at the 2nd Kinotrip International Film Festival press conference.
"The best part of Kinotrip was the feeling of sharing the experience of with likeminded people. We had the opportunity to discuss and debate, in a way that we don't get to do with our contemporaries, let alone at school."
– Max, member of the 1st Kinotrip Festival Film Club.