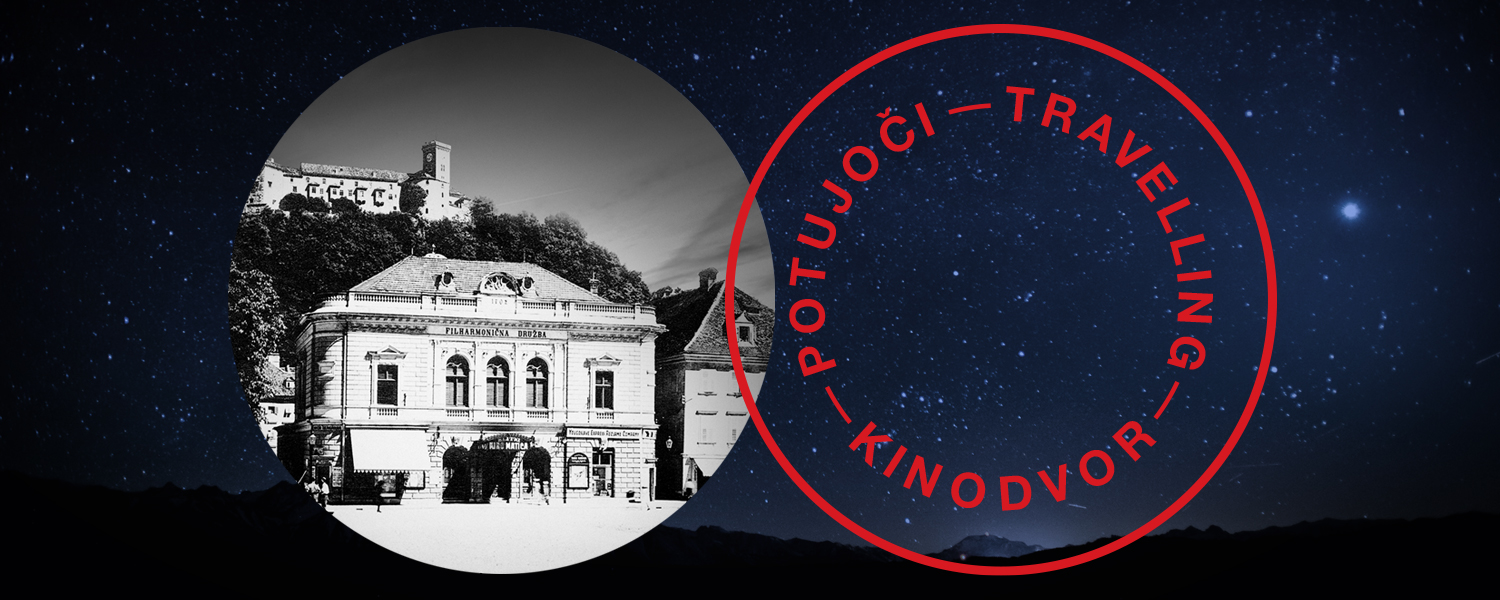 Open-air Cinema at Congress Square
From 11 to 13 August 2020, free public screenings of three films.
Kinodvor organises the admission-free Open-Air Cinema at Congress Square to mark important historical anniversaries. On this year's opening night, we mark the 75th anniversary of the end of World War II with Charlie Chaplin's visionary satire The Great Dictator (1940). The following night, we present John Sturges' Western adaptation of Akira Kurosawa's Seven Samurai, The Magnificent Seven (1960) to pay tribute to the legendary actor Yul Brunner on the occasion of his centenary. As a prelude to the retrospective of his opus at the Slovenian Cinematheque in early autumn, we will screen Fellini's Rome (1972) to mark the 100th anniversary of the maestro's birth.
Organized for the first time on the occasion of Kinodvor's 90 anniversary, our open-air cinema screens a series of all-time film classics in one of Ljubljana's most beautiful squares. We are delighted to offer free admission to allow everyone to join us in celebrating the art of film.
What's On
Fellini's Rome Roma
Federico Fellini
Thursday, 13. 08. 2020 / 21:00 / Congress Square
Fellini's Rome is a virtually plotless autobiographical tribute to Rome, Italy, featuring narration by Fellini himself and a mixture of real-life footage and fictional set pieces. It flows from episode to episode, beginning with the director's early years arriving in Rome in 1931 during the time of Mussolini. He visits the city with classmates and becomes infatuated…
Open-air Cinema at Congress Square Etiquette
Please follow the instructions and recommendations below to help protect the wellbeing of all visitors.
Only go to the Open-air Cinema at Congress Square if you are healthy and show no symptoms of illness.
Enter the event venue individually and disinfect your hands when entering.
Do not touch your eyes, nose and mouth and follow the rules of hand hygiene, coughing and sneezing.
Always keep a safe distance from each other (at least 1.5 m).
The number of visitors is limited and the seats are set up so as to keep a distance of 1.5 m between spectators, which is why you do not need to wear a protective mask during the screening.
Please, do not move the chairs.
Follow the instructions given by the ticketing agents.
Turn off your mobile phone and other electronic devices that emit sound and/or light before the screening starts.
Thank you for following the above safety instructions and recommendations. Enjoy your film night!
TICKETS
Free.
Tickets for the admission-free screenings of the Open-Air Cinema at Congress Square can be collected at the entrances to the venue, from 20:00 on.
Tickets cannot be booked in advance.
GENERAL INFORMATION
Films are screened in their original language with Slovene subtitles. Films that are not in English are accompanied by both Slovene and English subtitles.
Films are screened even in the event of rain.
Made possible by
Partners
Media partner