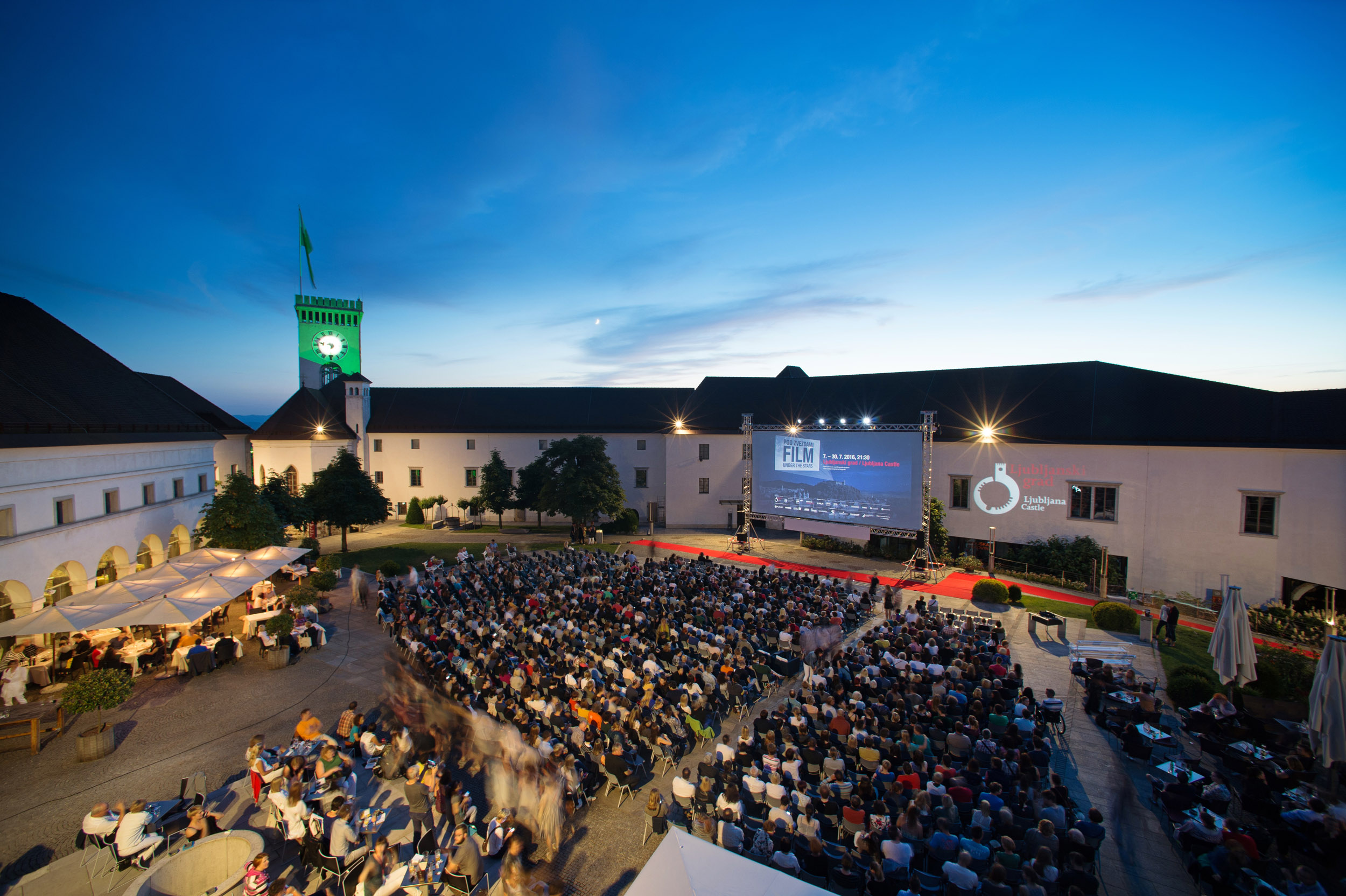 On Chesil Beach On Chesil Beach
Dominic Cooke
Tuesday, 17. 07. 2018 / 21:30 / The Ljubljana Castle
Saoirse Ronan and Billy Howle star in this adaptation of Ian McEwan's acclaimed novel about a young couple of drastically different backgrounds in the summer of 1962.
On Body and Soul Testről és lélekről
Ildikó Enyedi
Wednesday, 18. 07. 2018 / 21:30 / The Ljubljana Castle
In this unconventional love story, two introverted people, both workers at a meat-processing plant, find out by chance that they share the same dream every night. Although puzzled and frightened at first, they begin to accept this strange coincidence and try to recreate what happens in their shared subconscious.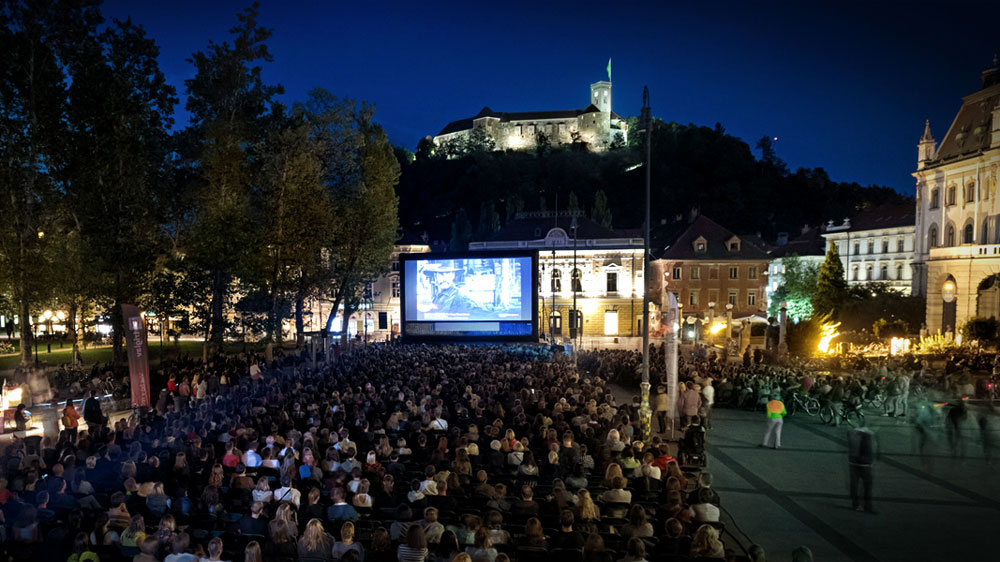 Open-air cinema at Congress Square
2001: A Space Odyssey 2001: A Space Odyssey
Stanley Kubrick
Tuesday, 28. 08. 2018 / 21:00 / Congress Square
Stanley Kubrick's groundbreaking and visionary space epic, co-written by Arthur C. Clarke and boasting pioneering Academy Award-winning special effects, is considered one of the most influential and endlessly provocative films of all time. An awe-inspiring science fiction masterpiece which should only be seen on the big screen.
Summer with Monika Sommaren med Monika
Ingmar Bergman
Wednesday, 29. 08. 2018 / 21:00 / Congress Square
Touted by critics as "Bergman's most erotic film" and championed by the future talents of the French New Wave, Ingmar Bergman's early masterpiece Summer with Monika is a sensuous and ultimately ravaging tale of young love, the pressures of gender roles and the hardships of working-class youth, captured in mesmerising atmospheric visuals by cinematographer Gunnar Fischer.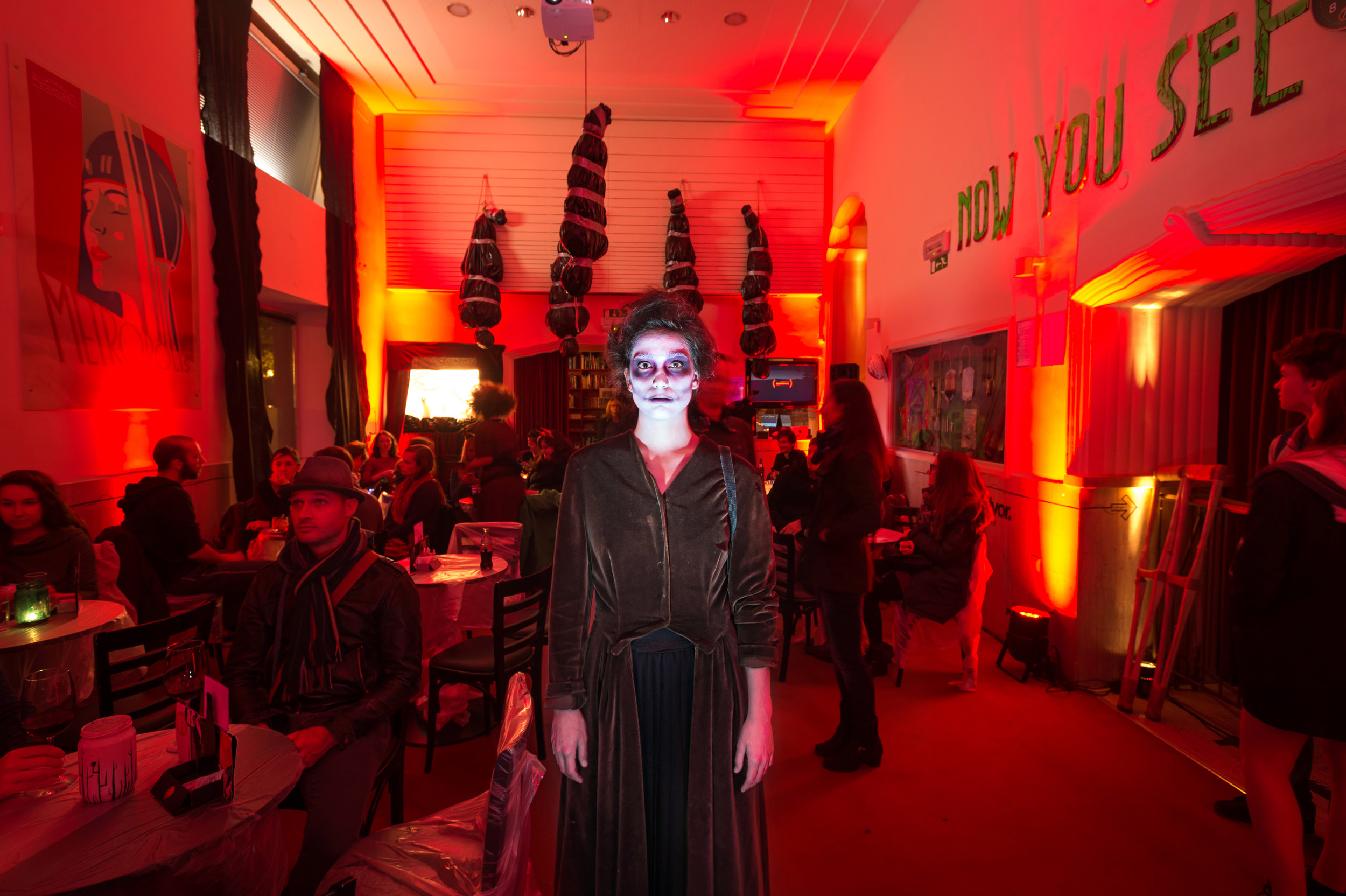 All night from 31 October until 1 November.
Kinodvor's scariest night of the year offers thrill-seekers a spine-tingling line-up of classic, cult and contemporary horror, selected by leading Slovenian film critic (and horror aficionado) Marcel Štefančič, Jr. All night from 31 October until 1 November.
On offer – Horror make-up artists at Kinodvor's Café and a special offer on DVDs at our Bookshop.