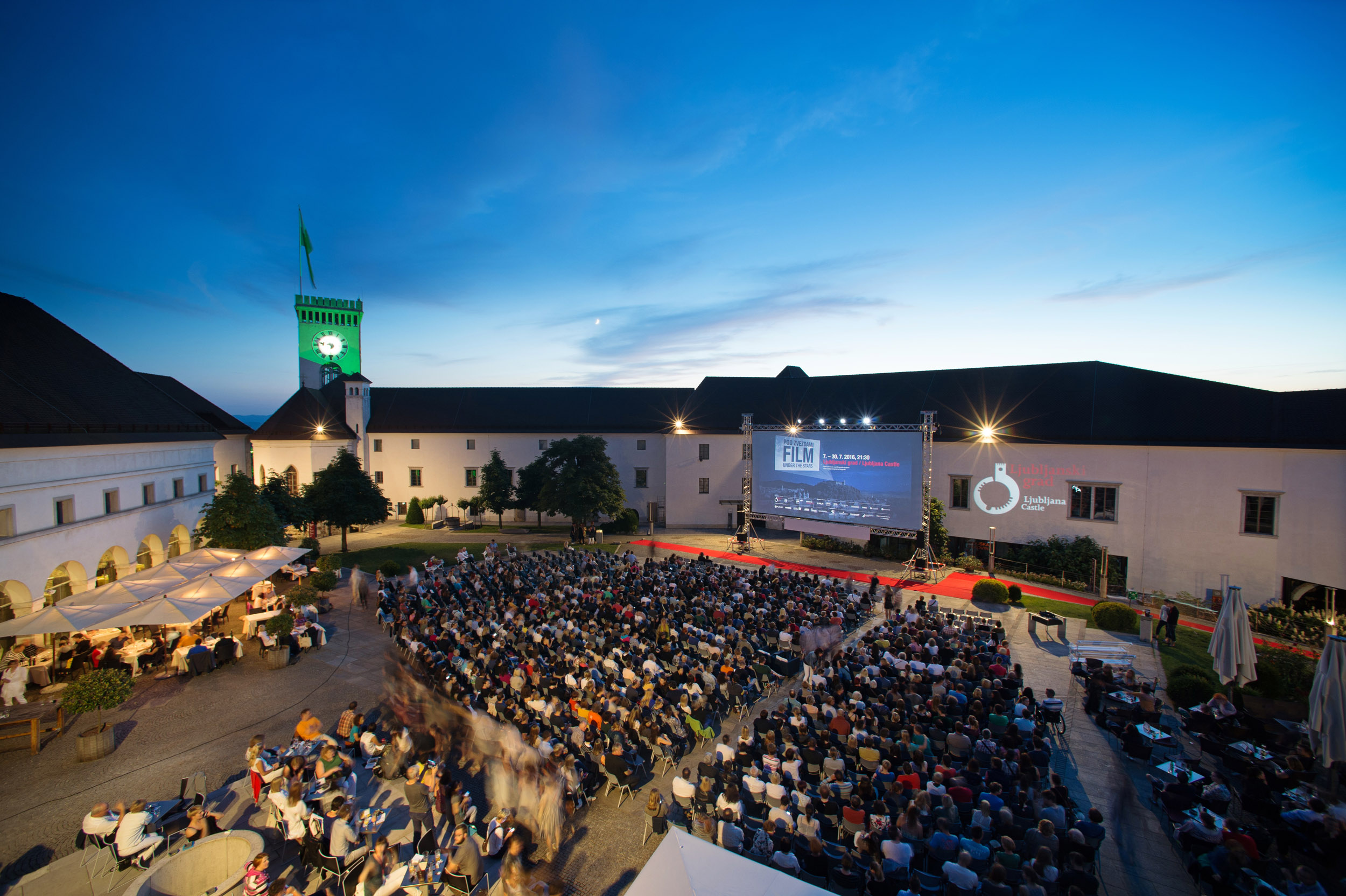 Lady Bird Lady Bird
Greta Gerwig
Friday, 06. 07. 2018 / 21:30 / The Ljubljana Castle
Set in Sacramento, California in 2002, Greta Gerwig's directorial debut is an affecting look at the relationships that shape us, and the unmatched beauty of a place called home.
Three Billboards Outside Ebbing, Missouri Three Billboards Outside Ebbing, Missouri
Martin McDonagh
Saturday, 07. 07. 2018 / 21:30 / The Ljubljana Castle
After months have passed without a culprit in her daughter's murder case, Mildred Hayes makes a bold move, commissioning three signs leading into her town with a controversial message directed at the town's revered chief of police. A darkly comedic drama from director Martin McDonagh (In Bruges).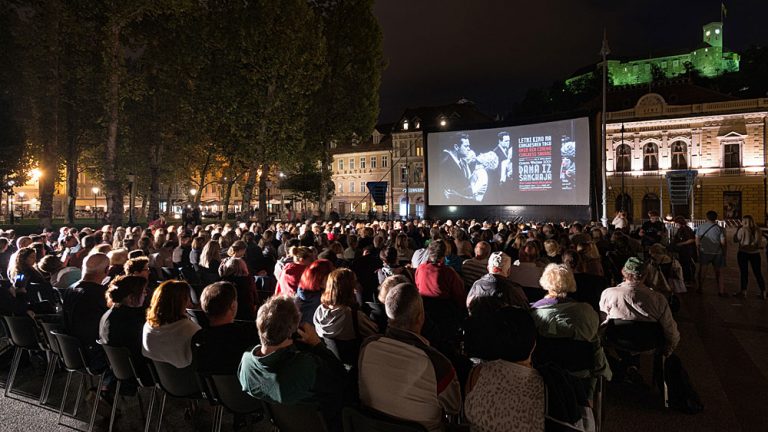 Join us in August 2018 for free public screenings to four classic films.
Organized for the first time on the occasion of Kinodvor's 90 anniversary, our open-air cinema screens a series of all-time film classics in one of Ljubljana's most beautiful squares.
We are delighted to offer free admission to allow everyone to join us in celebrating the art of film.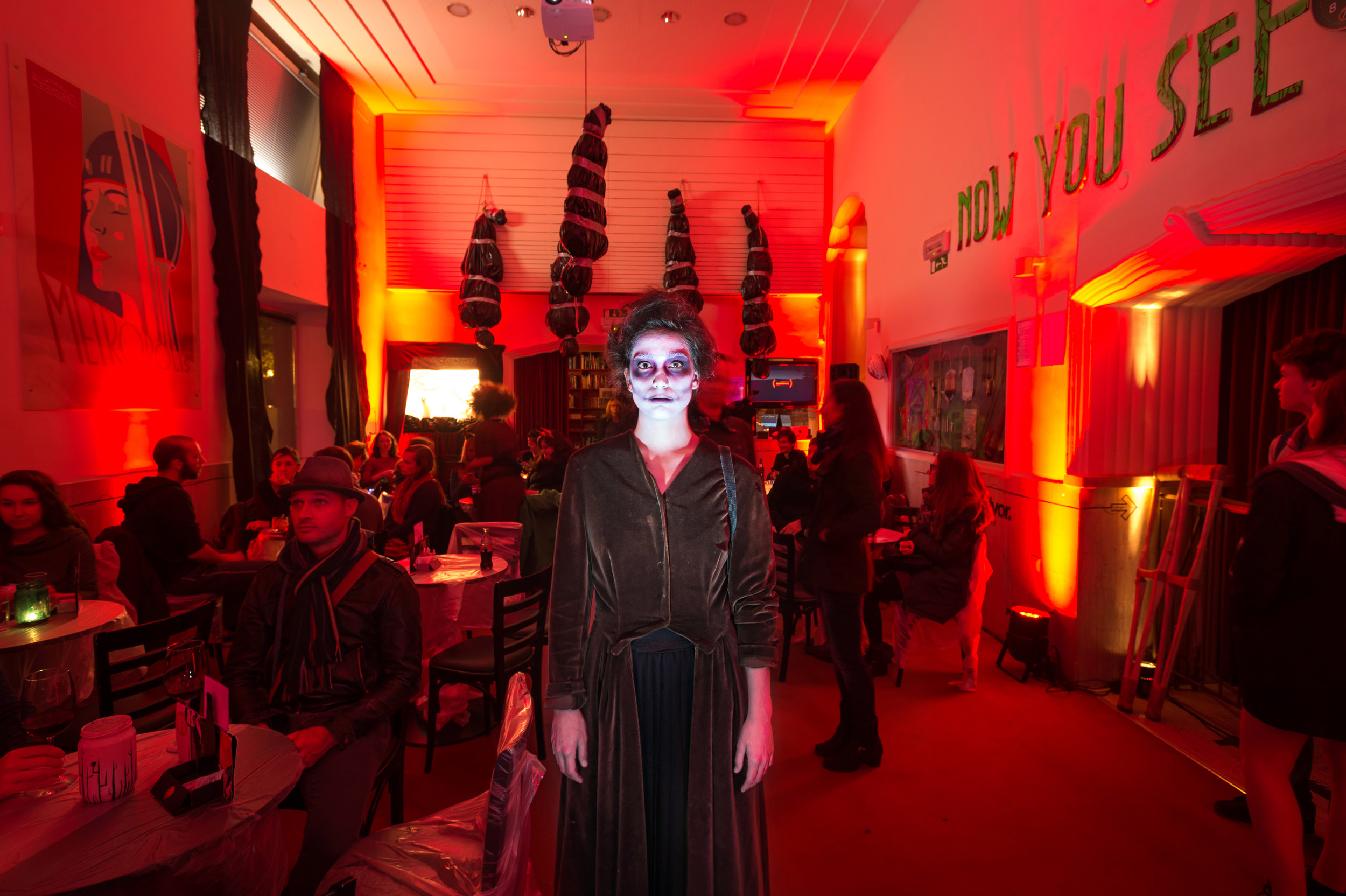 All night from 31 October until 1 November.
Kinodvor's scariest night of the year offers thrill-seekers a spine-tingling line-up of classic, cult and contemporary horror, selected by leading Slovenian film critic (and horror aficionado) Marcel Štefančič, Jr. All night from 31 October until 1 November.
On offer – Horror make-up artists at Kinodvor's Café and a special offer on DVDs at our Bookshop.