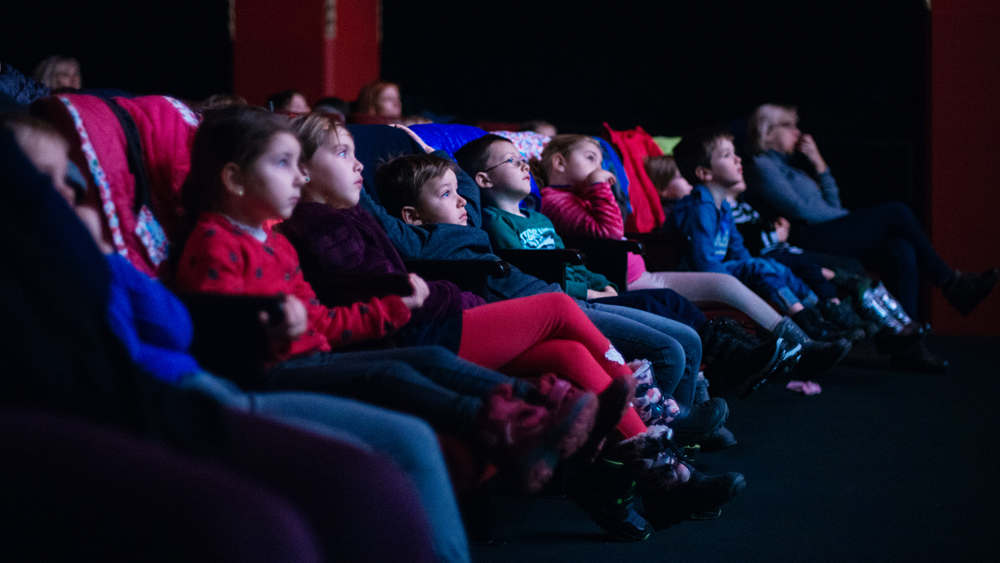 11 and 12 April 2018 at Kinodvor and the Slovenian Cinematheque: The Methods and Impact of Film Education
Film education is an opportunity for a different way of teaching. We will present examples of good practices in conducting film education in other countries and focus on the ones that take place in schools and cinemas and involve the cooperation between teachers and filmmakers. We will learn about the various ways of leading workshops and conducting film discussions. Part of the conference will also be devoted to reflection on the possible impact of film education programmes and their evaluation. The conference is aimed at professionals working at kindergartens and primary and secondary schools and the interested experts in Slovenia and abroad.
Partners: Kinodvor, Slovenian Cinematheque (the Understanding Film project) and Slovenian Art Cinema Association (the Primary School of Film project).
Confirmed international speakers:
Jan-Willem Bult, a creator, producer and trainer from the Netherlands. He is known for his 'Children in the Centre' philosophy, based on his strong belief in the autonomy of children and anarchy in the contents.
Alejandro Bachmann, Head of the Research Department of the Austrian Filmmuseum, will present the school programme of experimental films and two different approaches to conducting discussions in the cinema.
Christine Kopf, Head of Film Literacy Activities, Deutsches Filminstitut, will present the method of working with teachers and ways of evaluating school programmes.
Tessa van Grafhorst is an Artistic Director of the Taartrovers Film Festival in the Netherlands. She will present the methods of working with the youngest, particularly the use of interactive installations and workshops.
Ivana Jakobović Alpeza, Head of the Seventh Continent programme (Croatia), will speak about how to establish a film debate club at school and its impact.
Ana Đordić and Jelena Modrić (Croatia), teachers of film at the 13th Grammar School in Zagreb, who also hold methodology courses on teaching film in high schools at the Dr. Ante Peterlić School of Media Literacy, will present the way they analyse and interpret short films in class in high school.
You can apply and obtain further information about the conference by writing to kinobalon@kinodvor.org.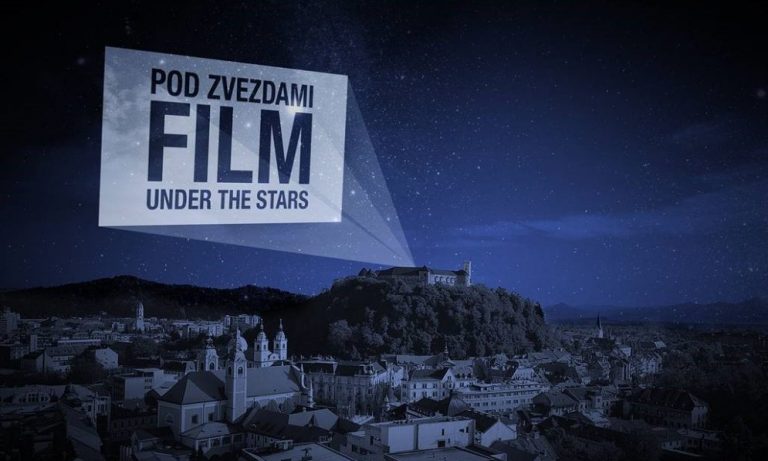 From 5th to 28 July 2018, every day at 21:30.
Without doubt a shining highlight of our year is our Film Under the Stars open-air cinema. Nestled in the courtyard of Ljubljana Castle with an epic seating capacity of 1000, the 24 day event offers a brilliant programme of season favourites and highly anticipated avant-premieres.
Film Under the Stars is presented in co-operation with the City of Ljubljana and Ljubljana Castle, making it not only a high point for us at Kinodvor, but among the most treasured events in the capital!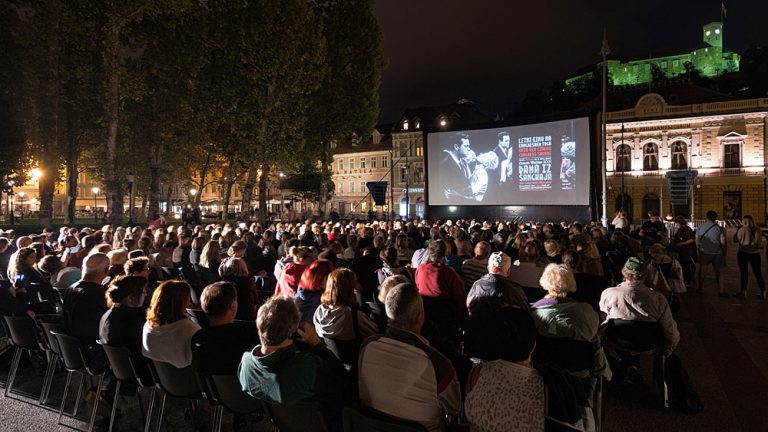 Join us in August 2018 for free public screenings to four classic films.
Organized for the first time on the occasion of Kinodvor's 90 anniversary, our open-air cinema screens a series of all-time film classics in one of Ljubljana's most beautiful squares.
We are delighted to offer free admission to allow everyone to join us in celebrating the art of film.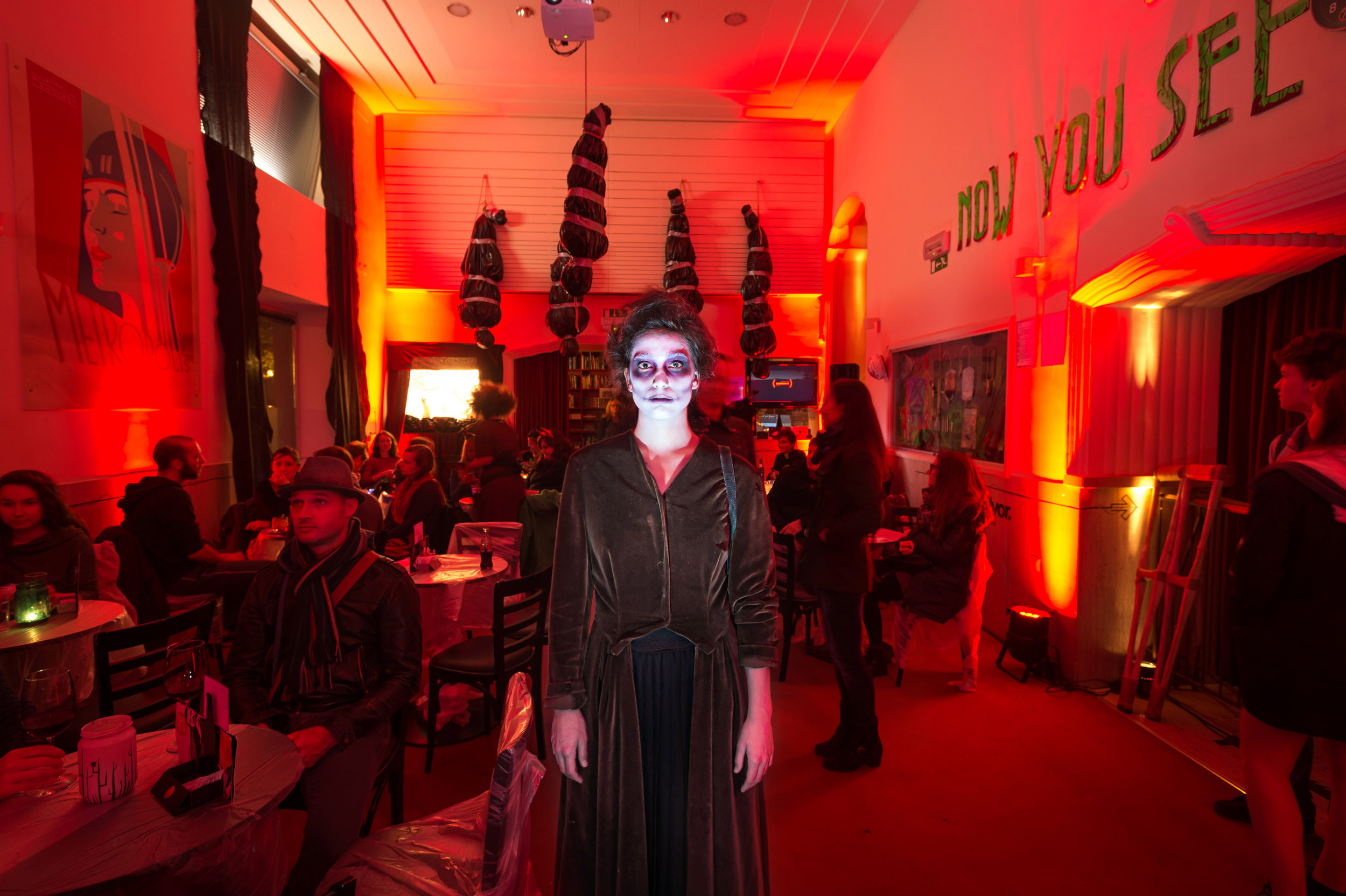 All night from 31 October until 1 November.
Kinodvor's scariest night of the year offers thrill-seekers a spine-tingling line-up of classic, cult and contemporary horror, selected by leading Slovenian film critic (and horror aficionado) Marcel Štefančič, Jr. All night from 31 October until 1 November.
On offer – Horror make-up artists at Kinodvor's Café and a special offer on DVDs at our Bookshop.