Each year the Kinotrip Film Club brings together a group of young film lovers to curate the Kinotrip International Film Festival. The group watches and selects films, organises events, workshops and a party for the festival which takes place each year at the end of March.
4

th Kinotrip Film Club 2019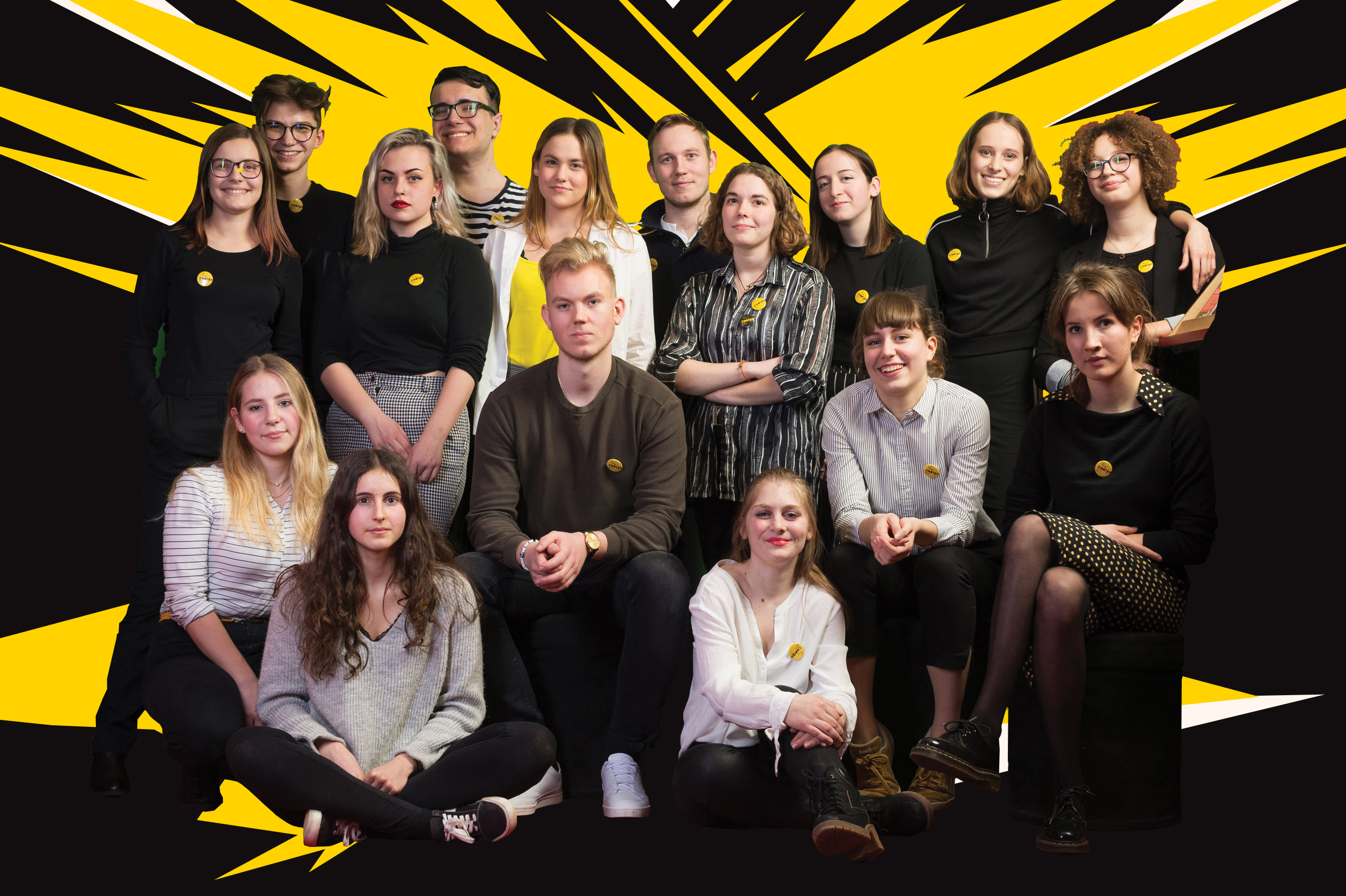 Nika Dermota, Uma Hajsinger, Ana Marija Hauko, Nik Jevšnik, Iva Katušin, Tilen Kemperle, Pika Kovač, Kaja Miglič Pirkmaier, Nika Oblak, Eva Palčič, Erin Pirc, Lana Radon, Tibor Remškar, Klara Rus, Nina Škerlep, Srđan Veljančić.
3rd Kinotrip Film Club 2018
Meta Anderle, Aleš Belšak, Santana Bojić, Patricija Dolenšek, Tim Gonza, Tina Jančič, Sara Janežič, Kal Klemen, Graal Lucignano, Ana Mavec, Hana Milavec, Maša Ornik, Ema Paš, Ajda Rudolf, Neža Vadnjal, Matej Zabret.
2nd Kinotrip Film Club 2017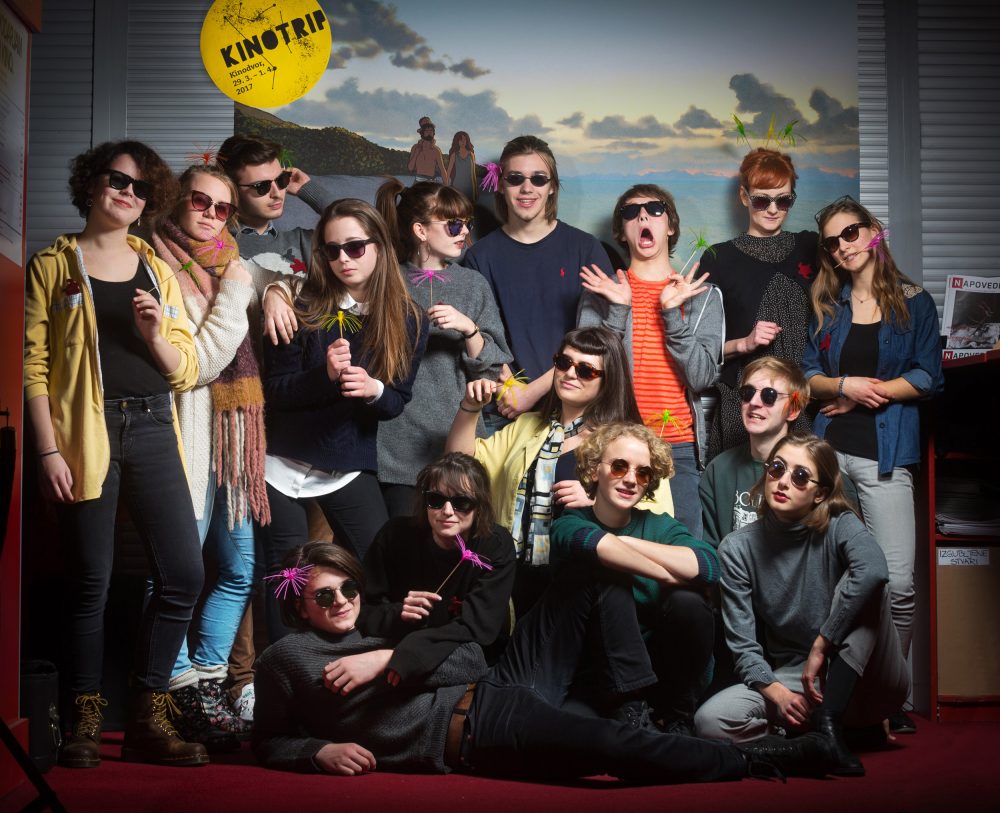 Nadja Debeljak, Martin Draksler, Esma Hajdarpašič, Nina Hočevar, Zala Horvat, Blažka Kotar, Timeja Liplin Šerbetar, Dagmar Nared, Rostja Močnik, Mila Peršin, Paloma Pertot, Erazem Pivk, Jaka Prosenik, Jakob Rakovec, Urška Šparemblek, Benjamin Virk.

1st Kinotrip Film Club 2016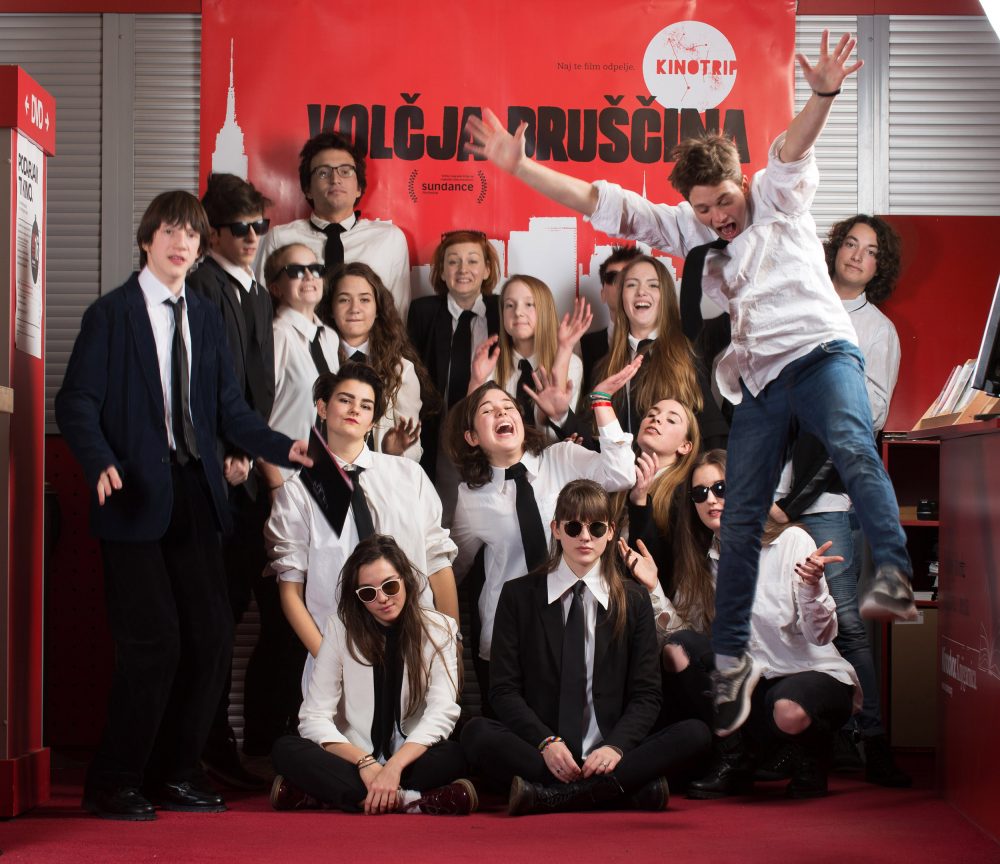 Medina Baskar Weber, Nadja Debeljak, Timon Hozo, Jona Koltaj, Klara Kracina, Lene Lekše, Isabella Menart, Petja Muck, Gala Alica Ostan Ožbolt, Ambrož Pivk, Karla Pelko, Anja Poznič, Tara Prevc, Max Rakušček, Lovro Smrekar, Liza Sočan, Gašper Stražišar, Filip Šomodjavarac, Ula Talija Pollak, Izabela Tominšek, Jan Verdellis, Aiko Zakrajšek.