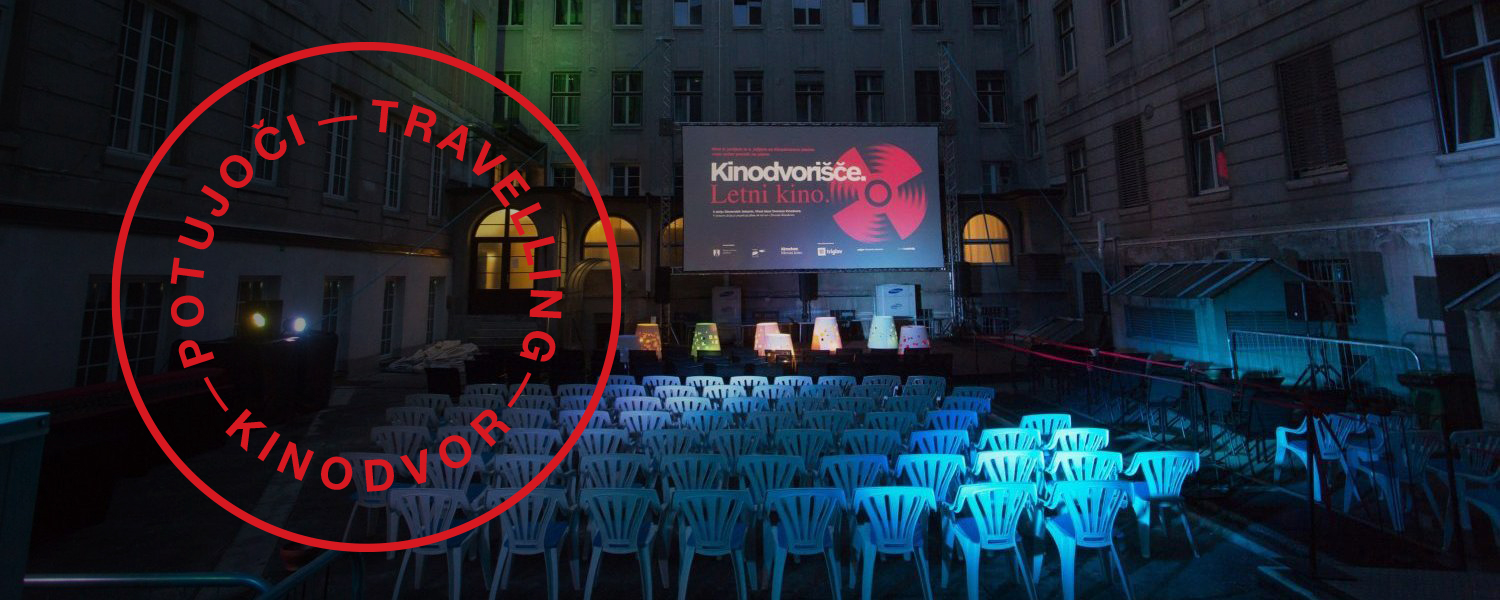 An open-air cinema in the atrium of the Slovenian railway. From 13 June to 7 July 2019.
In the summer months between June and August, we take our program into the balmy fresh air, screening films in the adjacent courtyard. Accessible through our Main Hall, screenings take place daily at 9:30 pm, while in the event of rain or bad weather, we simply move inside.
See the video to find out how our team transforms the courtyard of the Slovenian railway.
What's On
Never Look Away Werk ohne Autor
Florian Henckel von Donnersmarck
Friday, 28. 06. 2019 / 21:30 / Kinodvorišče
Nominated for the Foreign Language Academy Award and Golden Globe, Florian Henckel von Donnersmarck's epic drama encompasses three decades of German history and draws on the liberating power of art in this tense and exciting family saga.
Let It Roll Open-Air Party
Do not miss the coolest party of the festival: playing in Kinodvorišče are DJ Udo Brenner (Zeleno sonce), DJ Monday, DJ Nati Katchi.
GENERAL INFORMATION
The entrance to the Kinodvorišče is through Kinodvor's Main Hall. Drinks may be purchased at the Kinodvor Café. In the event of rain or cold weather, the screening will take place in the Main Hall.