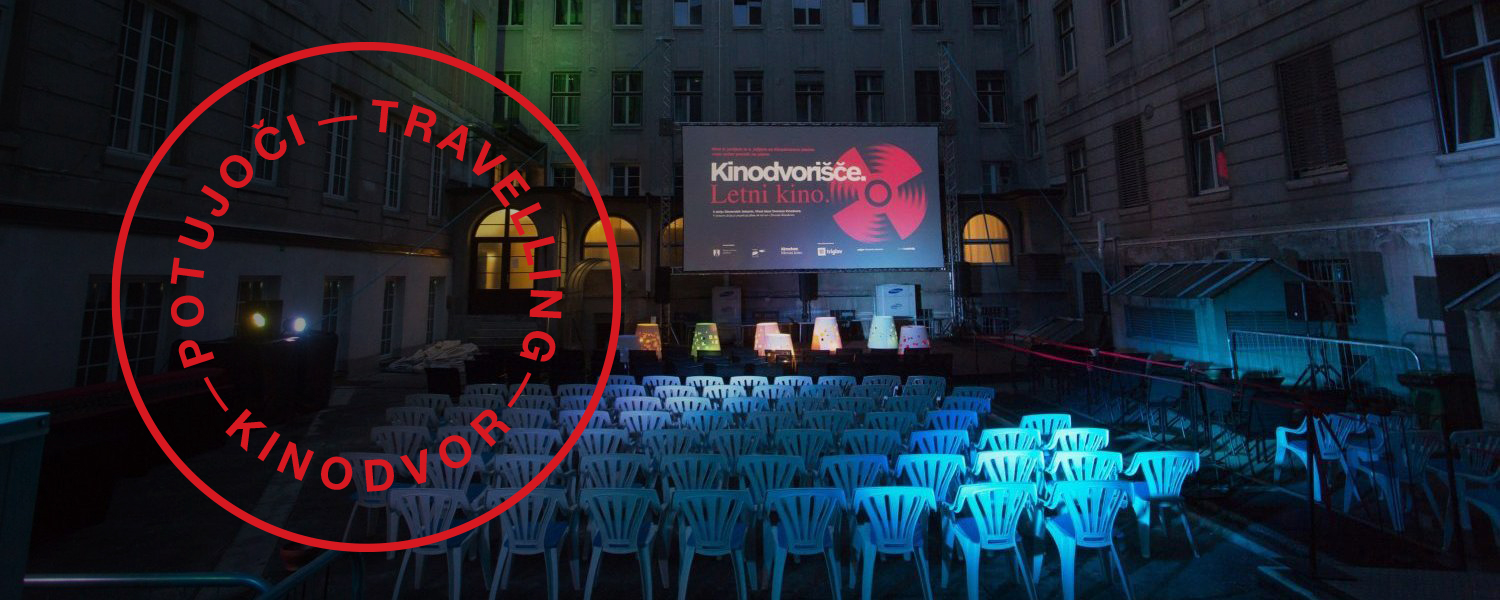 From 10 to 31 August 2021.
In the summer months between June and August, we take our program into the balmy fresh air, screening films in the adjacent courtyard. Accessible through our Main Hall, screenings take place daily, while in the event of rain or bad weather, we simply move inside.
See the video to find out how our team transforms the courtyard of the Slovenian railway.
What's On
Paris, 13th District Les Olympiades
Jacques Audiard
Thursday, 07. 07. 2022 / 21:30 / Kinodvorišče
The film by Jacques Audiard (A Prophet, Rust and Bone) is a story about love, sex and friendship in the time of social networks.
Lux Æterna Lux Æterna
Gaspar Noé
Saturday, 09. 07. 2022 / 21:30 / Kinodvorišče
The incorrigible provocateur Gaspar Noé (Irreversible, Enter the Void, Vortex) delivers an experimental, hypnotic essay about beliefs, the actor's craft, and the art of filmmaking. Starring Charlotte Gainsbourg and Béatrice Dalle.
GENERAL INFORMATION
The entrance to the Kinodvorišče is through Kinodvor's Main Hall. Drinks may be purchased at the Kinodvor Café. In the event of rain or cold weather, the screening will take place in the Main Hall.
Partners