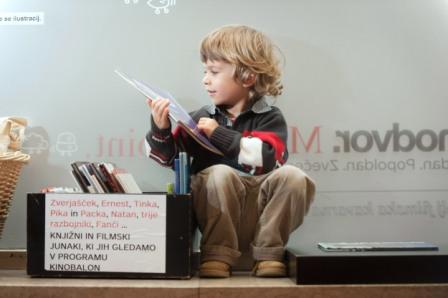 Sunday, 04. 01. 2015
Pravljice o medvedku Paddingtonu in prstne lutke
Coup de chance Coup de chance
Woody Allen
Monday, 11. 12. 2023 / 16:45 / Main Hall
With his first French film, a vibrant, sparkling criminal story about love, crime, and coincidence, Woody Allen pays homage to Paris and French cinema.
Body Telo
Petra Seliškar
Monday, 11. 12. 2023 / 18:00 / Small Hall
For two decades, director Petra Seliškar documented the life of her close friend Urška, who is struggling with rare autoimmune diseases. Urška who was once a model and is now a professional pianist, faces unusual challenges, but refuses to let her spirit be broken. The film combines intimate conversations, personal archives, and impressionist images to delve into the secrets of the human body and reveal the power of art and friendship. World première in Sarajevo.
Mondays
/
Ljubljana LGBT Film Festival
Blue Blue
Derek Jarman
Monday, 11. 12. 2023 / 19:00 / Main Hall
A moving, provocative, sad, meditative, joyful, ironic, and funny film. A cacophony of emotions to be experienced by every viewer subjectively. Blue is an ode to the inner life preserving a hint of optimism and humanity in the midst of despair.